It all began with four Bateson brothers.  The eldest, Fergus, went off to university, discovered Scottish dancing and introduced it to his younger brothers.
With friends and girlfriends, they began to give displays in Berkhamsted and Potten End.
January 1953
During the 1952 Christmas vacations, we held our first Highland Ball in the Kings Arms Hall Berkhamsted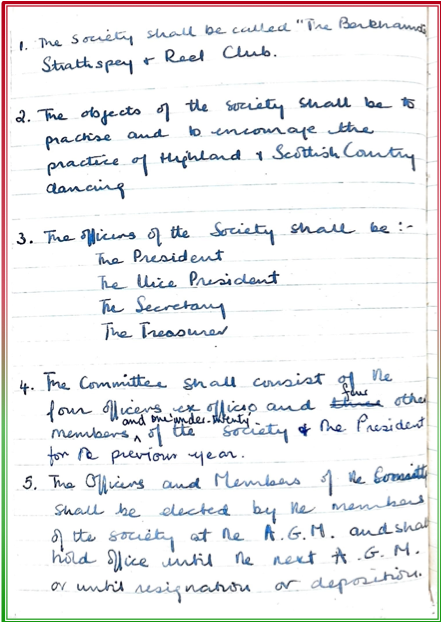 Club Formation
On the 28th of March 1953, an Extraordinary General Meeting of the club adopted our constitution.  Drafted by Fergus, it begins…
The society shall be called
"The Berkhamsted Strathspey & Reel Club"
The picture is a facsimile of the first page, in Fergus's hand, with corrections made at the EGM.