Taking part – getting started & beyond?
Getting started
Berkhamsted, like many other clubs, provides lessons to help you get started. We hold courses of beginners classes every Tuesday evening as part of our Social Dancing Programme. One course starts in September and another course starts after our Highland Ball in February. From 8:15 pm, you will learn the steps and formations that go to make up Scottish Country Dances giving you the confidence to join in our social evenings.  After joining other club members for refreshments, you can participate in the social dancing taking place in the main hall.  To start, you may only be able to join in one or two dances but over a relatively short time you will gain the skills to participate more fully, making new friends along the way.  More experienced dancers are always willing to help and support others through unfamiliar dances so you can rest assured support will always be available.
What you will need
Apart from your enthusiasm and a sense of fun, a pair of soft shoes will do to begin with; later you can invest in a pair of dancing shoes. You definitely do not need a partner – there will always be somebody to dance with you and during an evening you will dance with a number of different partners.  Ladies may find it easier to dance in a skirt. Men, once they decide it's for them, may want to acquire a kilt but that is not essential.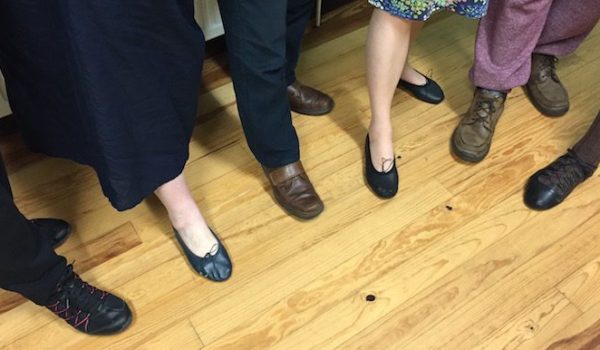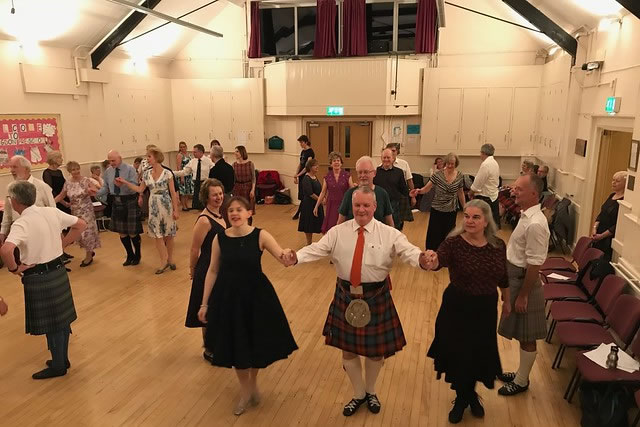 Once you're into it!
As well as social dancing every Tuesday there are a number of more formal dances organized by the club, including our Highland Ball each February and Spring Dance in May. To help beginners participate fully in more formal dances we organize a 'Less Experienced' Dance in December.  As part of club nights there is a ceilidh at Christmas time, Burns Night (of course) and during the summer there are Garden Dances. To help you progress, there are intermediate and advanced classes as well as a Day School in November. Many members also attend the dances of other clubs and societies locally, nationally and even internationally.
What it costs
Your first beginner's lesson is free; you need to see if you're going to like it. After that there is a small charge of £5 per lesson.